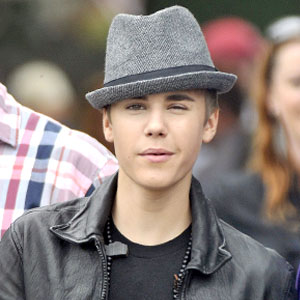 It appears the Biebs wasn't the first guy 20-year-old Mariah Yeater claimed to be the father of her child, according to the New York Post.

In fact, Yeater reportedly told her ex-boyfriend, John Terranova, that he was the baby daddy as well.

MORE: So True? So False? Did Selena Gomez Split With Justin Bieber Over His Alleged Baby-Mama Drama?!

"She came back here from California telling me she was pregnant with my child and I said this is impossible, you've been in California two months and back here for only a week," the 19-year-old Las Vegas resident told the Post.

"After I told her that's not my kid, you've only been here for a week, then she told me, 'No, I got pregnant before I left by you," Terranova continued. "But it didn't make sense because she had a doctor's note saying she wasn't pregnant enough for that to be possible. It didn't add up."