Queen Rania Al-Abdullah on Monday received the Leadership Award for her work and dedication as an outstanding global leader in promoting the rights of girls and women around the world.
The award was presented to Her Majesty at the Women: Inspiration and Enterprise (WIE) Symposium in New York, a new annual conference for women hosted by Sarah Brown, Arianna Huffington and Donna Karan.
Accepting the award, Queen Rania thanked organizers for the recognition and commended their work in assembling such a group of dedicated women.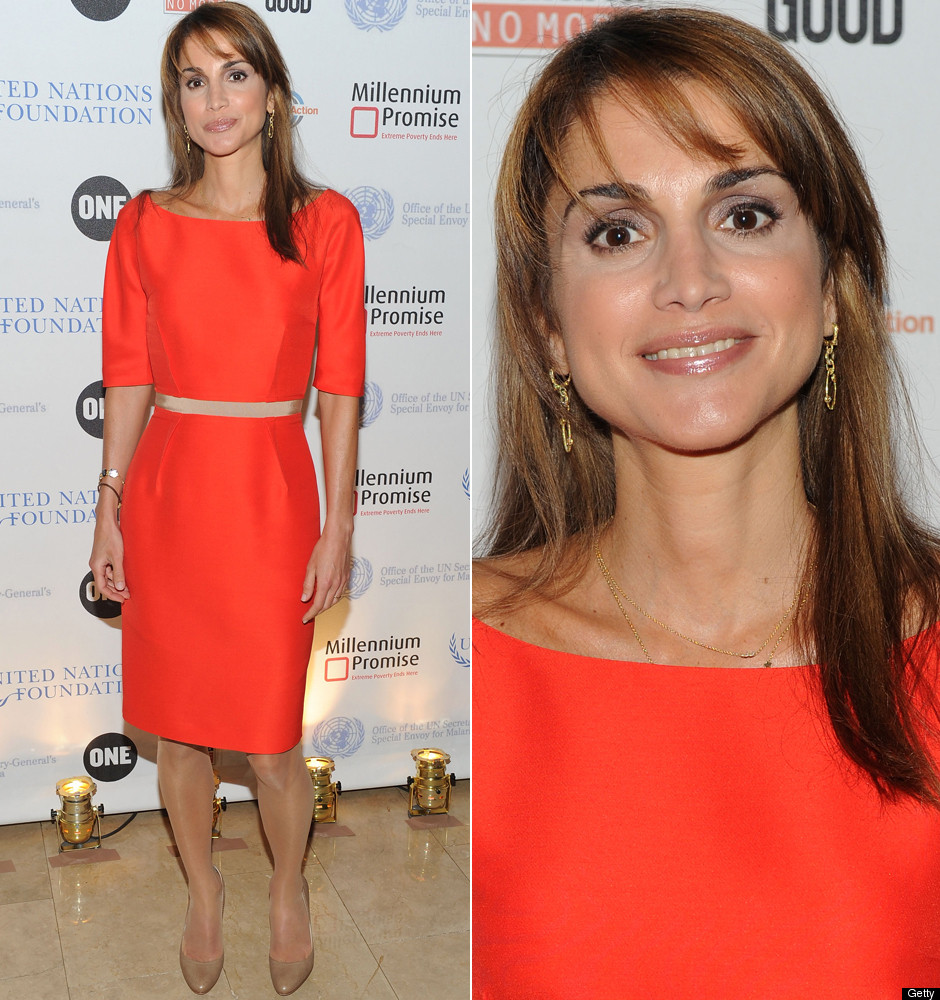 "Girls are a powerful force for change in our world. If given the chance, girls can contribute to building stronger communities, countries and economies. However, if we are ever going to realize their potential, we need to invest in their future, today," said Queen Rania. "I'm so pleased to join Girl Up in making a difference for girls and our entire world."
Her Majesty will help support Girl Up's traveling "Unite for Girls" tour, which aims to energize and engage girls in cities across the U.S. She will also visit Girl Up supported programs on the ground to observe first-hand the impact they can have on adolescent girls and communities.
"We are honored to work with Her Majesty to encourage girls in the U.S. to make a positive impact on the lives of their peers in developing countries," said Kimberly Perry, director of the UN Foundation's Girl Up campaign. "Together, we can ensure that girls become educated, healthy, safe, counted and positioned to be the next generation of leaders."